Medisoft V22 is Here
Several new features add tracking and eligibility checking to help you target areas of lost revenue.
CPT Code Search
Easy CPT lookups within Medisoft
Integrated librarly ensures up-to-date content to bill accurately
Easy process for updating codes year-to-year and maintain compliance with AMA* 
*The CPT® is licensed from the American Medical Association.  Any direct or indirect user must have an authorized license renewed annually to be compliant.  For more information, please go to the AMA web site to review details.
Accounts Receivable Tracker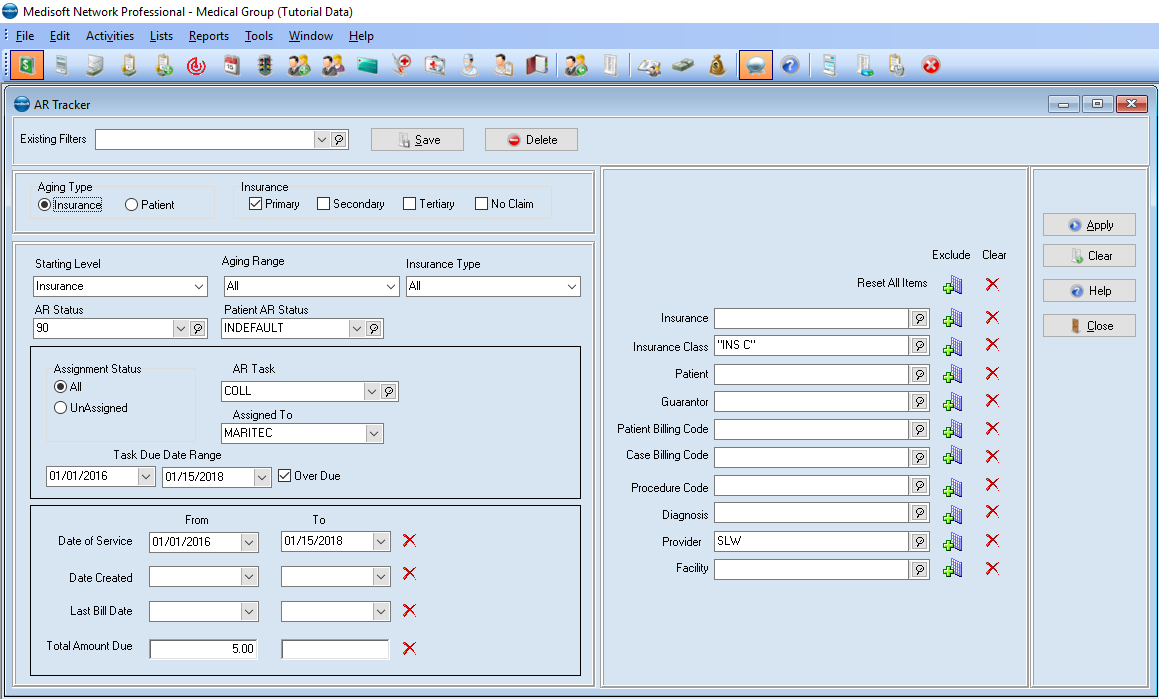 Ties together AR management into one cohesive workflow
Advanced filtering to trackand collect Insurance and patient balances
Drill-down capability to work outstanding balances with worklist functionality
Assign status, task, or notes to Patient Records, Claims, and Patient Statements
Create and assign tasks to staff for daily/weekly follow-up
AR Status reflected in Office Hours
Enhanced Eligibility Checking
With the shift in payment responsibility to patients, it's important to get up to date eligibility benefits information at or before the time of service. Medisoft V22 now includes real-time eligibility checks for TriZetto EDI.
Expanded Medisoft Mobile
Medisoft Mobile now includes a brand new  user interface, new levels of customization for your superbills and patient questionnaires, and support for  Apple iPhone and iPad devices.
Remit Processing Improvements
Medisoft has been upgraded to allow partial posting for batch remittances and you can print an EOB for a single claim. New filtering options make it easier to find claims that are ready to post and make you more efficient.
Claims Status Checking
Now you can initiate a true claim status check through your EDI clearinghouse and receive an electronic response in Medisoft that updates the status of claims making it even easier to know if you're going to be paid.

Medisoft is still the most popular patient accounting software in the industry. 
Superior Billing
In a small practice, every bit of revenue counts. You need a practice solution that reduces the administrative burden of your practice while helping to improve patient care and reimbursement.
Way Beyond Claims
Real-time eligibility checking verifies patient coverage and payments, and automatic remittance posting substantially reduces the administration of registering and reconciling insurance payements.
Easy Patient Scheduler
Customers have always loved  Office Hours patient scheduling, and with Medisoft Mobile application scheduling patient appointments has never been easier or more accessible.
Great Features Already Available in Medisoft
Integrated Patient Reminders
Powerful feature that will call, email, or text patients based on preference
Fully automated…integrated into Medisoft Office Hours patient schedule
Improves patient satisfaction by helping them take control of their schedule
Relieves staff time while generating revenues for the practice
How much revenue do you lose because "patients forgot"?
ICD-10 Search Tool
Key improvement to meet the stricter coding requirements released in October 2016
Improves coding accuracy resulting in fewer rejected claims
Fast & intuitive tool with anatomical references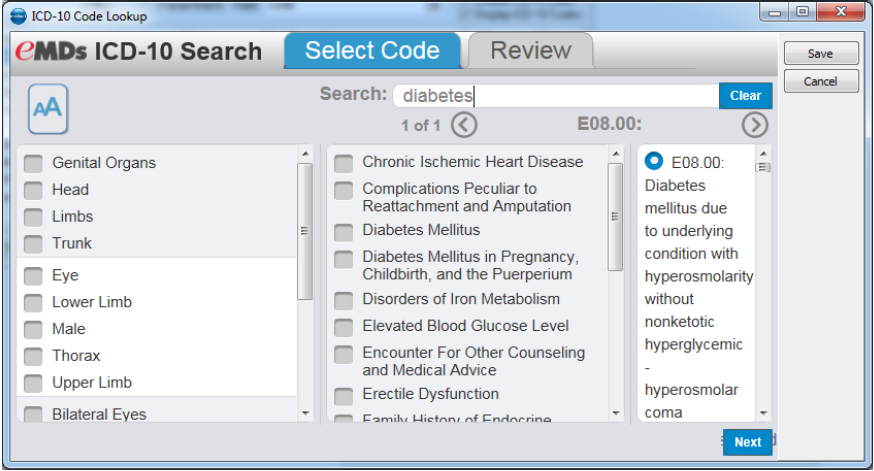 Online Appointment Scheduler
Users directed to web portal that links to Medisoft Office Hours
Patients can schedule based on their preference
Convenient for patients and staff
Frees up staff time that can be used in more important areas
Sites can embed scheduling link on own web site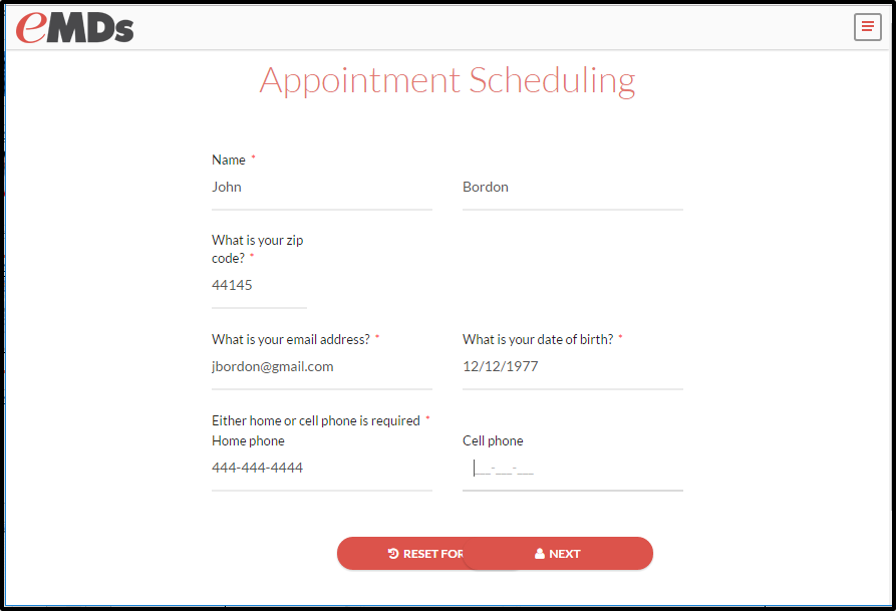 Practice Cleanup Utility
Unilateral (across transactions) write-off tool completed by date, billing code and dollar amount
Gain accurate practice management reporting with complete audit trail
Excellent feature for clients who have used Medisoft over many years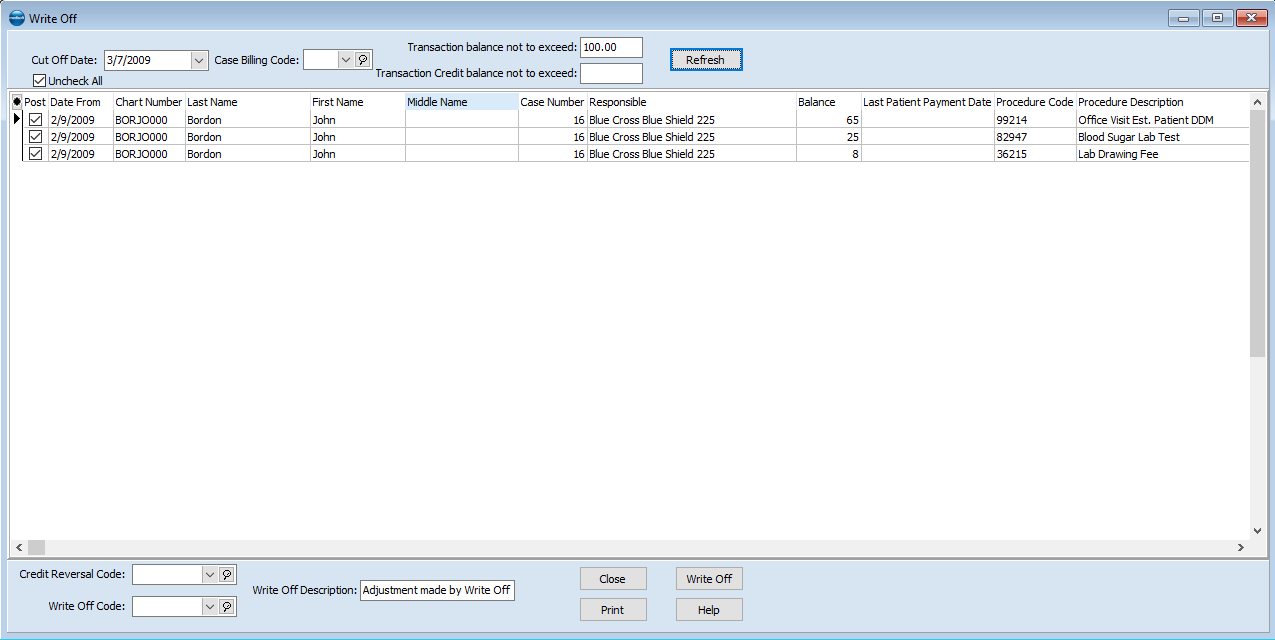 Experience the best of both worlds with a combined Medisoft Clinical EMR/PM solution that enables your office to easily:
Share demographic information across Medisoft to eliminate redundant data entry

Automatically inform the nurse in the exam room area when a patient is ready for his/her appointment to save staff time

Create an electronic encounter form that is auto populated with ICD-10 codes based on the provider's SOAP notes

Complete the entire chart from a single progress note
Frequently Asked Questions
Can I get training, unlimited support, and installation included in my purchase?
Yes!  We offer monthly subscription services that will allow you to bundle the latest Medisoft software along with installation, nighly automated datab backups, and unlimited technical support, and training.  Just ask us for a monthly subscription quotation.
What kind of support and training is available for Medisoft?
Maritec has a full team of technical and end-user training professionals available to support the installation and training for your staff. All support needs are fully covered for 30 days after installation with long-term support and training available through additional service extensions.
How many physicians use Medisoft?
Believe it or not, over 60,000 physicians use Medisoft every day to run their practice. Some things just don't get old!
Is it easy to upgrade to Medisoft Network Professional or Clinical EMR?
Absolutely! If purchasing Medisoft Advanced, you can easily move up to Network Professional and onto Medisoft Clinical EMR when the time comes.
We'll be ready when you are.
Don't Be Shy
If we didn't answer all of your questions, feel free to drop us a line anytime.