Protect Your Patients… Protect Your Practice
Achieve HIPAA Compliance by implementing these data security safeguards.
Remote Security Management & Monitoring
ESET PROTECT Cloud
Endpoint Prevention
Security Risk Detection
Corrective Response
Protect your company computers, laptops and mobile devices with security products all managed via a cloud-based management console.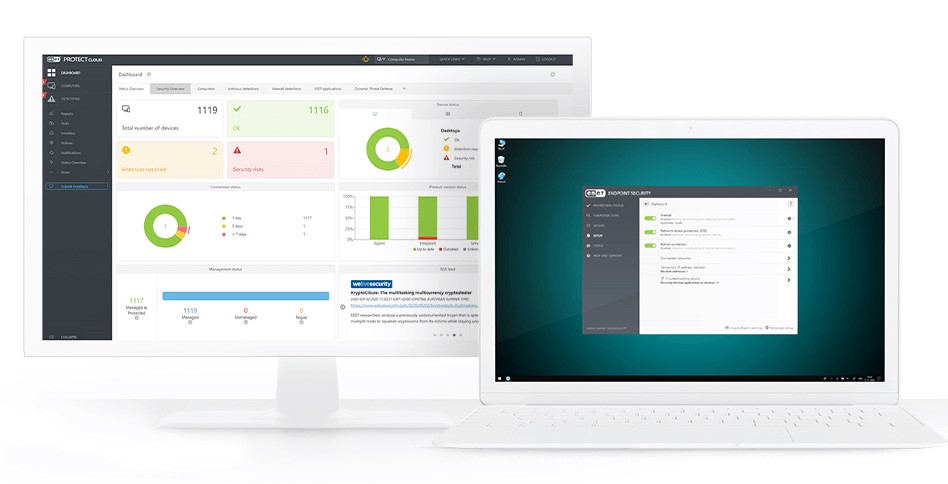 Cloud-Based Console
Bring transparency to underlying security threats, actively monitored by supporting staff.
Real-Time Protection
Active antivirus and antimalware security looking for globally identified cybersecurity threats.
Disk Encryption
Full disk encryption options for meeting HIPAA compliance requirements.

Cloud-Based (Remote Storage)
Element of Security Risk Assessment
Companies with partial or no backup plan in place (CompTIA)
That feels like a big risk to take with your data. That's why we're here to help you establish a proactive approach to your business continuity through a robust backup solution. As reliance on data continues to increase in today's businesses, you need the right backup solution to keep you from losing it all.
Maritec Medical can deliver the backup solutions you need to keep building your business success.  With protection from our backup, your business can expect better business continuity, stronger scalability and continuous data protection. That means no more worrying about the cost of security risks or downtime.

Want To Learn More?
Feel free to drop us a line anytime to speak with someone directly.