Desktop-as-a-Service
Take control of remote work parameters and manage long-term hardware infrastructure costs.
Reliable, Scalable Desktop Computing
A key component of your cloud strategy is your office desktops (computers). In the past, setting up a working office network required purchasing and installing a desktop for each user, and depending on your office size can add significant cost to an already tight budget.
With today's mobile work environment, you can take advantage of Desktop-as-a-Service (DaaS) processing that can significantly reduce the number of devices and complexity of device networking. DaaS is a cloud computing offering where a service provider delivers virtual desktops to end users over the Internet, licensed with a per-user subscription.
Leveraging the Amazon Workspaces, we can provision Windows desktops in just a few minutes and quickly scale to provide desktops to workers across the US.  As a result, your users get a fast, responsive desktop of their choice that they can access anywhere, anytime, from any supported device.
DaaS cam save significant hardware costs by reducing the need to maintain your physical workstations, ease your IT labor costs due to decentralized endpoint management, while providing you with greater security.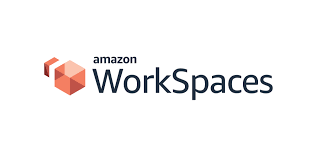 Centrally Manage & Scale
Protect your data in a centralized environment, not on specific devices, so you never have to worry if a device is lost or stolen. You can rapidly manage, deploy, and revoke endpoints as the needs of your workforce change.
Keep Your Data Secure
Each user accesses encrypted storage volumes in the Cloud, with no user data is stored on the local device, improving the security of user data and reducing overall risk surface area.
Reduce Costs
Eliminate the need to over-buy desktop and laptop resources by providing on-demand access to cloud desktops that include a range of compute, memory, and storage resources to meet your needs.
Simplify Desktop Delivery
Gone are the days of lengthy and complicated upgrade cycles. DaaS eliminates many administrative tasks associated with managing your desktop lifecycle including provisioning, deploying, maintaining, and recycling desktops. There is less hardware inventory to manage and no need for complex virtual desktop infrastructure (VDI) deployments that don't scale. 
IT Doesn't Have to be So Expensive
Let us help select the right space for you.

Remote Workers: Secure cloud desktops for remote, mobile, and contract employees
The rapid growth of remote and mobile workers is placing pressure on IT to provide fast, easy access to corporate applications and data from the device of their choice. DaaS helps mobile and remote employees access the applications users need by delivering a cloud desktop accessible anywhere with an internet connection using any supported device.
M&A: Rapid integration during mergers and acquisitions
Companies going through M&A activity must support quickly on-boarding or off-loading large numbers of employees with fast, easy, secure access to company applications and data. They must do so across a diverse set of devices without spending much money or going through lengthy complex integrations. With DaaS, IT teams quickly can provision and decommission secure environments to keep up with changing organizational structures.
BYOD: Enable bring your own device
To deliver on the promise of Bring Your Own Device (BYOD) initiatives, IT must ensure employees can easily and securely access their applications and data across a large and constantly changing number of devices. DaaS lets you run a cloud desktop directly on a wide range of devices like PC, Mac, iPad, Kindle Fire, Android tablet, Chromebook, and web browsers like Firefox, and Chrome. This gives you the tools to deliver a secure, responsive desktop experience that will delight your users and help make your BYOD initiative a reality.
Dev: Rapidly provision and scale desktops for software test and development
Developers and test teams need access to a secure, high-performance environment for completing tasks without the expense and inventory that comes with a lot of over-provisioned physical hardware. You can provision Amazon WorkSpaces that includes all the tools your developers need to build applications quickly. Your source code is not stored on developers' devices helping ensure the safety of your intellectual property.
EDU: Quickly provision persistent desktops for classroom and lab settings
DaaS provides a full, persistent desktop that students can use throughout their education while allowing course instructors quickly deliver specific applications for the unique needs for their class. Used together, you can easily build the learning environment your students need and ensure students have what they need for your class from day one.
Want To Learn More?
Feel free to drop us a line anytime to speak with someone directly.