Medisoft V28 Is Here
Check out what's new and contact us today for a demo.

3VO+ Upgrade with eMEDIX EDI or ARIA RCM Discount

75%

75%

New or 3VO+ Upgrade Discount

40%

40%

2VO Upgrade Discount

30%

30%

1VO Upgrade Discount

20%

20%

Streamline Resubmits
Users can now add a resubmission code for the specific claims in question through the Claim Management screen.
Daily Appt Review
Easy view to possible oversights such as appointments without charges, missed copays, and claims that were not billed.
Patient Responsibility
 Provide a good-faith cost estimate for planned procedures by quickly running a patient's insurance eligibility for the planned procedure codes. 
eMEDIX Statements
Patient statements are fully integrated.  No more logging in to third-party websites to view statements! 
Low Cost eRx / EPCS Capability with Medisoft 

Easily lookup and electronically prescribe thousands of drugs with automated drug interaction and drug allergy notifications.
View patient insurance drug coverage and add new pharmacy locations within the eRx workflow.
Electronic prescribing of controlled substances (EPCS) is available as an add-on capability of eRx through Surescripts.  Request pricing.
Medisoft V27 New Features
Move Charges/Payments
Rectify charges and associated patient payments posted to the wrong case. Now you have a quick way to move the charges to the correct case.
Patient Alerts
Set up practice alerts and tag any patient with up to five notes or messages. You choose where and when the alerts pop up.
Merge Patient Charts
Easily merge one chart into another, enabling all the patient related data and transactions to move into a single record.
eMEDIX Copays
. See what's owed with the enhanced display of up-to-date co-pay, co-insurance, and remaining deductible pulled directly from eMEDIX clearinghouse.
Medisoft V26 New Feature Quick Clips
Medisoft V25 New Feature Quick Clips
Medisoft V24 Features & Benefits
Transaction Entry Alerts
Reduce rejections with customizable transaction entry alerts that quickly notify your team when something is wrong so it can be fixed immediately.
New Eligibility Display
Summarized format makes it easy to see the patient coinsurance, deductibles and benefits with a simple, easy to use tabbed format.
Report Enhancements
Insurance and All Payer Aging reports are now easier, faster, and have an improved format including service dates in the header.
V24 Overview
V24 continues the decades of experience that matters when it comes to helping you maintain your practice.  See the brief overview of new features.
Powerful, Low Cost EMR Add-Ons
Medisoft+Plus is a hybrid SaaS platform, fully integrating the Medisoft Practice Management program with a cloud-based Electronic Health Record (EHR) application.  
Aprima adds superior charting capabilities on a robust client-server platform, fully integrating the Medisoft Practice Management program with the Aprima EHR application.  
Medisoft V23 Features & Benefits
Reduce Timely Filing Denials
The new timely filing calculator in Medisoft V23 AR Tracker keeps your practice on track calculating just how long you have to file your claim. Billers can instantly see how many days until timely filing expires.
Reduce Duplicate Patient Records
Duplicate records are on the rise. Medisoft V23 solves this problem by going beyond just social security numbers and looking at the patient's last name and date of birth too, virtually eliminating duplication.
Remit Auto-Posting Shows Secondary Status
Now have a copy of the patient's current insurance card at your fingertips to verify policy numbers.  Scan to the Policy tabs and to the Multimedia tab for added convenience.  
Assign Statement Notes
Users can enter notes into 3 separate Internal, Statement, and Other note fields. Statement and internal notes are also available in Remittance posting with Auto-Assign statement notes or the
free text entry feature options.
Great Features Already Available in Medisoft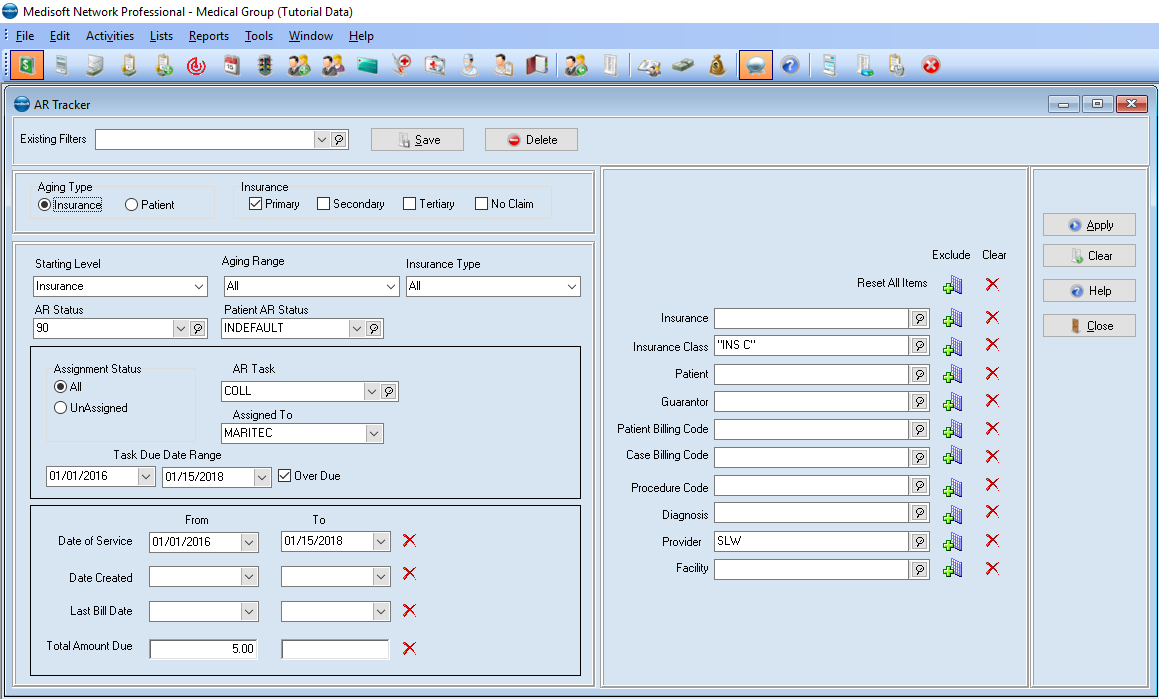 Accounts Receivable Tracker
Ties together AR management into one cohesive workflow
Advanced filtering to track and collect Insurance and patient balances
Drill-down capability to work outstanding balances with worklist functionality
Assign status, task, or notes to Patient Records, Claims, and Patient Statements
Create and assign tasks to staff for daily/weekly follow-up
AR Status reflected in Office Hours
Integrated Patient Reminders
Powerful feature that will call, email, or text patients based on preference
Fully automated…integrated into Medisoft Office Hours patient schedule
Improves patient satisfaction by helping them take control of their schedule
Relieves staff time while generating revenues for the practice
How much revenue do you lose because "patients forgot"?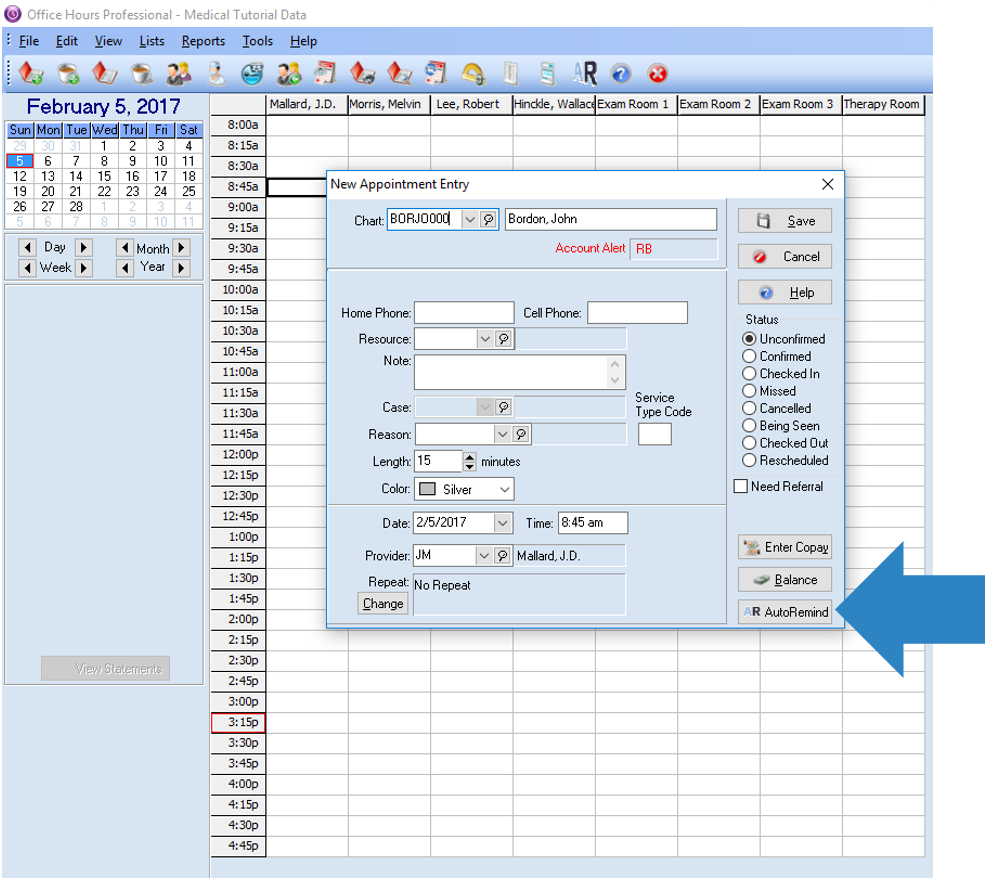 Practice Cleanup Utility
Unilateral (across transactions) write-off tool completed by date, billing code and dollar amount
Gain accurate practice management reporting with complete audit trail
Excellent feature for clients who have used Medisoft over many years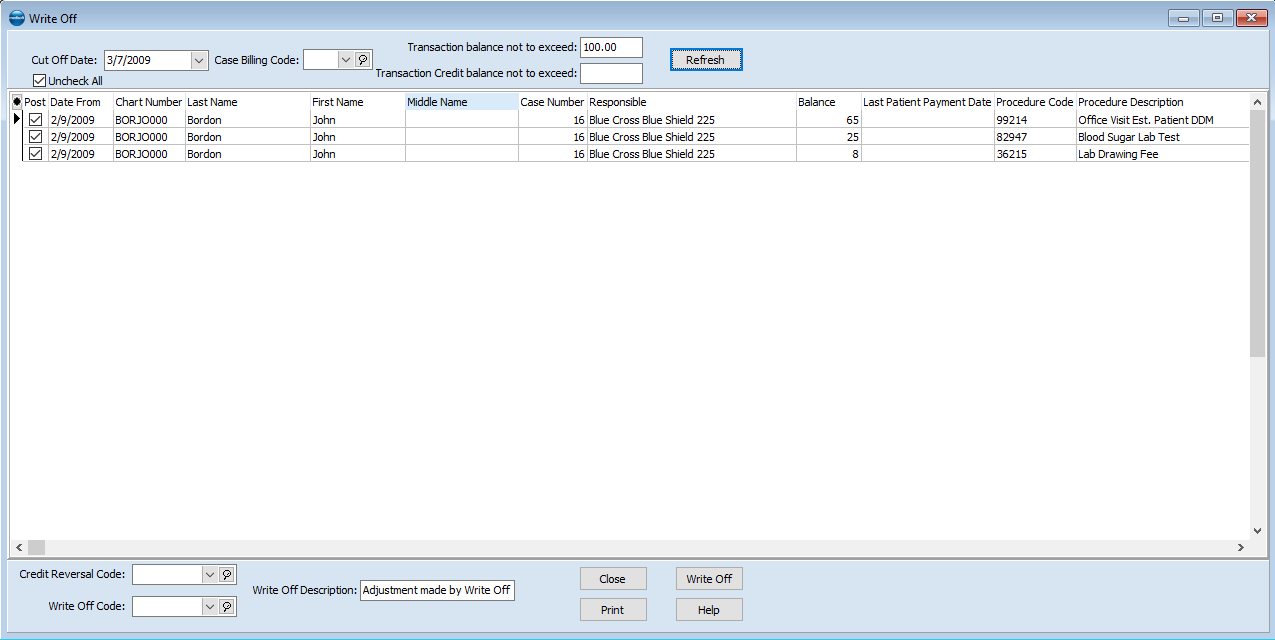 Frequently Asked Questions
Can I get training, unlimited support, and installation included in my purchase?
Yes!  We offer monthly subscription services that save costs allowing you to bundle the latest Medisoft software along with installation, nightly automated data backups, unlimited technical support, and training.  Just ask us for a monthly subscription quotation detailing pricing.
What kind of support and training is available for Medisoft?
Maritec has a full team of technical and end-user training professionals available to support the installation and training for your staff. All support needs are fully covered for 30 days after installation with long-term support and training available through additional service extensions.
How many physicians use Medisoft?
Believe it or not, over 60,000 physicians and medical professionals use Medisoft every day to run their practice. Widely popular because of the affordable price that helps keep practice operational costs low…some things just don't get old!
Is it easy to upgrade to Medisoft Network Professional or Clinical EMR?
Absolutely! If purchasing Medisoft Advanced, you can easily move up to Network Professional and onto Medisoft Clinical EMR when the time comes at a reaonable price.
We'll be ready when you are.
Want To Learn More?
Feel free to drop us a line anytime to speak with someone directly.