Medisoft Solutions
We use our expertise in many areas to deliver Medisoft solutions for you.

The Medisoft PM software suite includes Office Hours scheduler, Revenue Management for claims processing, and Medisoft Mobile.
Medisoft Clinical EHR/EMR provides a comprehensive add-on extension including charting, eRx/EPCS, Lab Integrations and more!
Enterprise adds cloud-based eRx/EPCS capability with a patient demographic interface to your Medisoft.
Need some help with Medisoft Billing? Let our team of experts take over the day-to-day duties.
Transition your Medisoft to our easy-to-access cloud servers that we maintain, optimize, and secure.
Securing Medisoft starts with running daily off-site backups and strong antivirus-antimalware software. Take a look!
Expert Medisoft training & support for billing and EMR charting workflows - customized to your needs!
Looking for the best Medisoft support and pricing?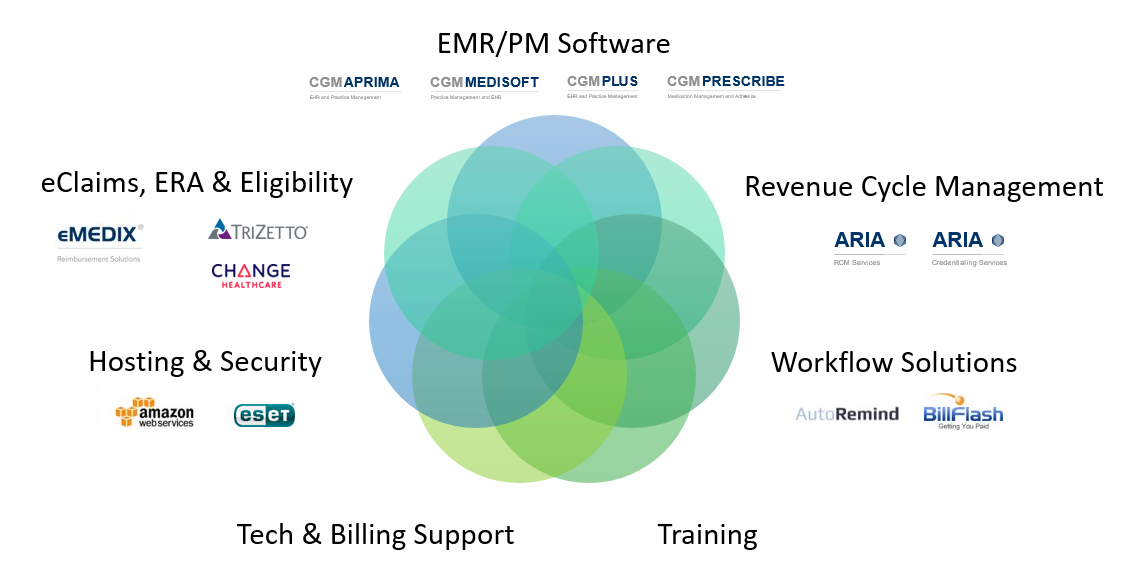 As one of the leading national Medisoft resellers, we specialize in providing comprehensive Medisoft support that help maximize your software investment.
Whether looking for assistance with Medisoft Network Professional, Medisoft Advanced, Office Hours, or Medisoft Mobile, we can help provide upgrade services and training to help you take advantage of new features with our friendly and knowledgeable support team.  
Beyond medical billing and clinical training, we offer broad capabilities in IT infrastructure that enables us to provide cloud or on-premise configurations that interface easily with external (lab, patient engagement) interfaces.
Looking for great service at a reasonable cost?  Considering new online services and looking for the best pricing quote?  We can help.
Don't settle for mediocre support or training at an inflated rate.  Contact us to get a fast, fair price quote and refresh what Medisoft can do for you!
Want To Learn More?
Feel free to drop us a line anytime to speak with someone directly.